Summer is in full swing, and we're sending our valued distributors some sizzlin' Extreme Brake Summer promo items to share with their customers. We've got some cool magnets and bright red water bottles featuring the popular Extreme Brake snake!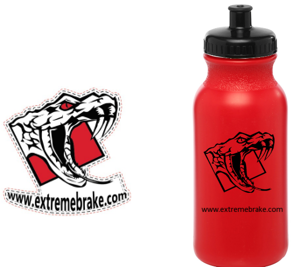 Have you heard about Extreme Cams? This unique product makes your brakes and s-cam bushings last up to 5 times longer – and saves you up to 75% on your trailer service! The Extreme Cam s-cam / bushing kit comes with everything that you need to convert your trailer to the Extreme Cam system. No need to search for and buy individual parts – our Extreme Cam kit contains absolutely everything that you need, even our specially manufactured s-cam itself.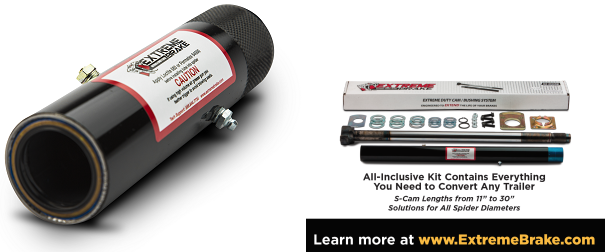 Ready to get your trailer set up with the Extreme Cam system? Extreme Cams are sold all across the US and Canada. Find your nearest distributor using our Distributor Map or Distributor Directory.