It's behind the scenes Thursday, and we've got a Q&A session with Valerie Reed, our VP Marketing & Business Development.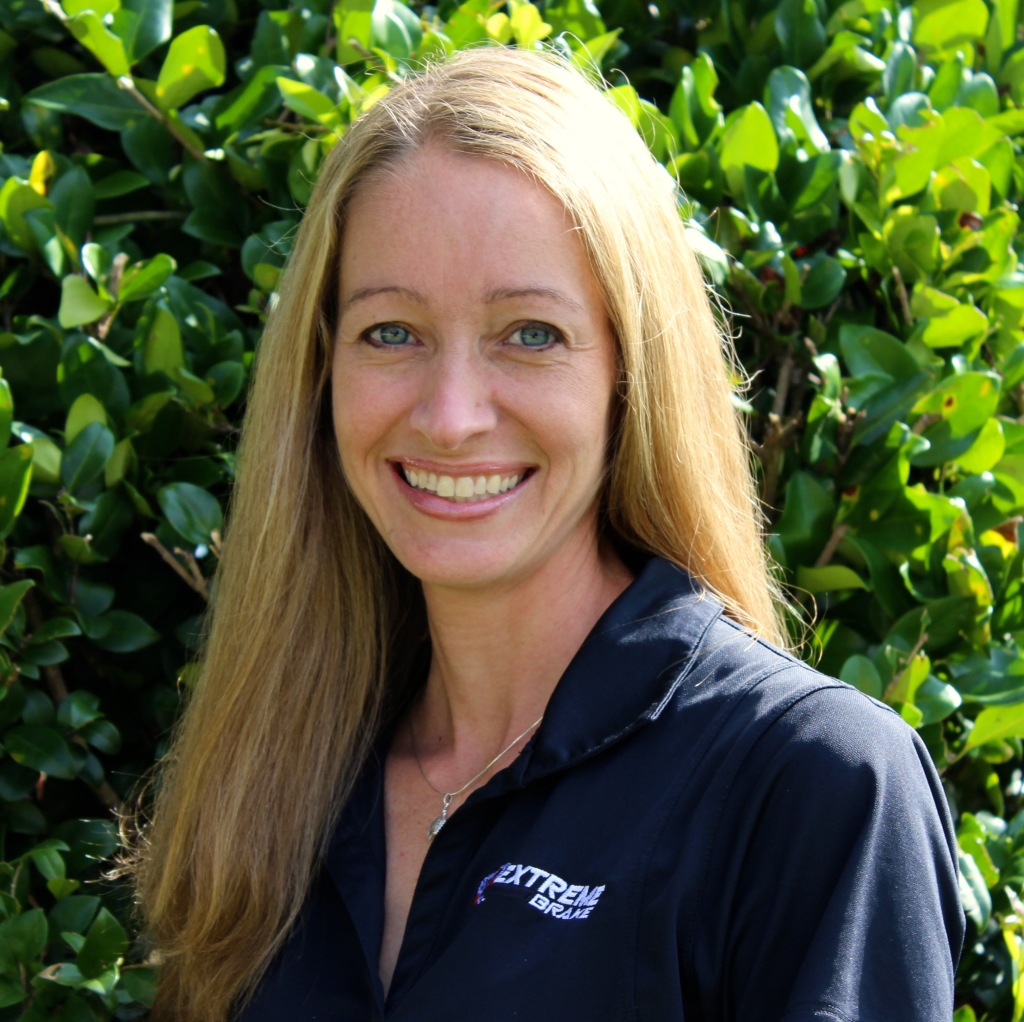 1. What is your favorite part of being the VP of Marketing & Business Development of Extreme Brake Integration?
The challenge. The strategy. Working with a talented team that holds each other accountable and strives for excellence in all that we do. The fact that our product line is top-notch, so I clearly see and truly believe in the value that it brings to the marketplace.
Ultimately, I'm responsible for top line growth of the business. Although I've held some diverse roles in business – and from large companies to startups – I'm always drawn to business development, strategy, marketing, and growth. No matter the type of business, it's where you can make the biggest impact
2. Where do you see the company going in 5 years?
With the growth that we are experiencing and the vision that we have, the sky's the limit. Most importantly, I see us continuing to provide high quality products and exceptional customer service.
3. How did you end up in the trucking industry?
I'm not exactly sure, but I'm sure glad I'm here. I seek out challenge and growth, so it's no surprise. This industry is amazing. High growth, essential to our economy, vital to so many other industries, and filled with hard working individuals.
4. How does Extreme Brake provide marketing support for the stores that carry your product?
Our marketing team sends out monthly marketing pieces to fleets near each and every store that stocks our product line. These marketing pieces include postcards, letters, emails, and more. The goal of these campaigns is to increase awareness of the Extreme Cam and drive customers into the stores. We serve as a true partner for stores that carry our product line
5. What is your favorite part or characteristic about our product?
Marketing can only be as strong as the product or service that you have, and our product line is exceptionally strong. The Extreme Cam is durable, high quality, unique, and essentially sells itself. When a customer tries it, they love it. Combine that with our exceptional customer service, and you have something that the marketplace truly needs
6. What do you enjoy doing when you're not working?
You mean I'm not always supposed to be working?
7. What do you consider your biggest weakness?
I take on a lot, and I mean a lot of commitments.
8. How do you like your coffee?
Hot, strong, with cream, brewing all day long – and preferably from a French press!